Dinant sits along the banks of the Meuse river.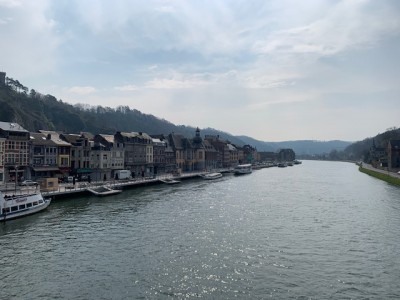 The Charles de Gaulle bridge connect you to the town from the main road, train station and bus depot. The bridge was named in honor of the now famous, but the Lt. Charles de Gaulle, who was wounded defending Dinant in WWI. Today the bridge is decorated with saxophones from across the world, all in honor of Adolph Sax, founder of the saxophone and Dinant resident.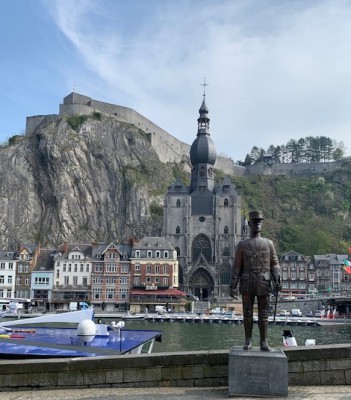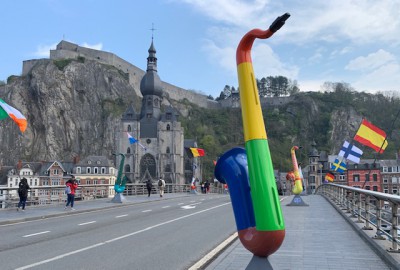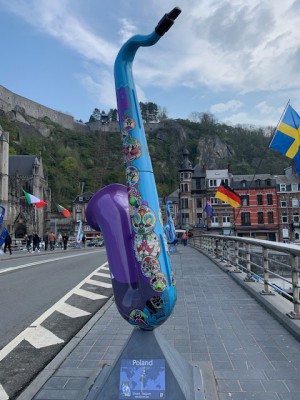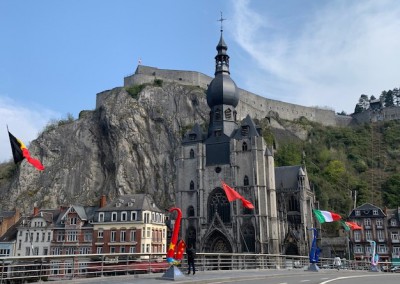 In the foreground is the Notre Dame Dinant, first built in the 11th century. Inside it's unique onion dome the cathedral has beautiful stained glass windows.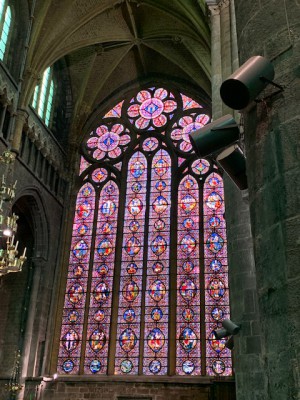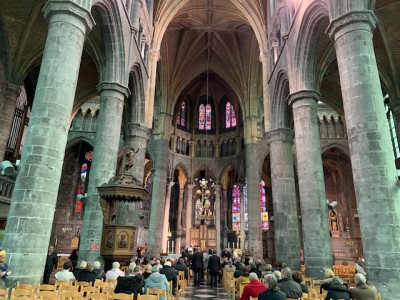 Above the church is the Citadel of Dinant. You can reach it by cable car. It's a museum today.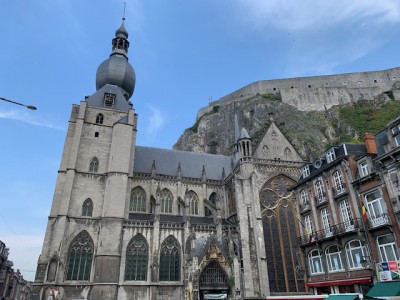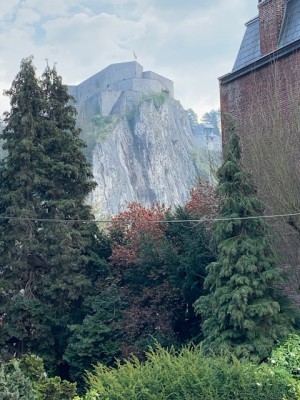 Walk the small main block of town and visit the house and small museum of Mr. Sax.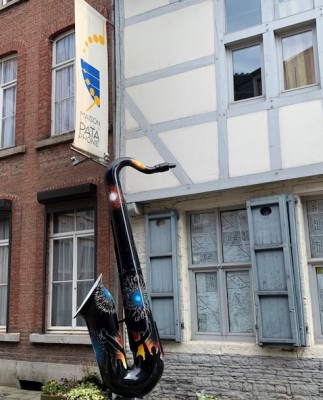 The courtyard of City Hall has tributes to the town's people who suffered greatly during WWI and WWII.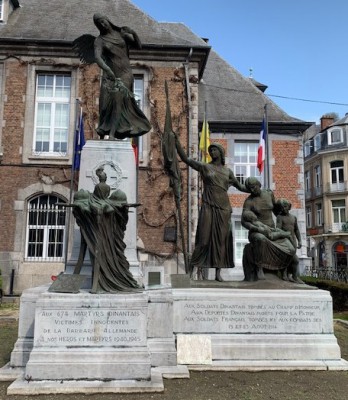 as well as an homage to Mr. Sax.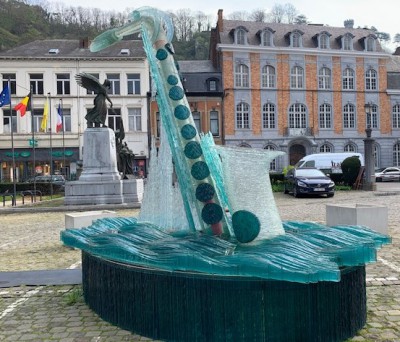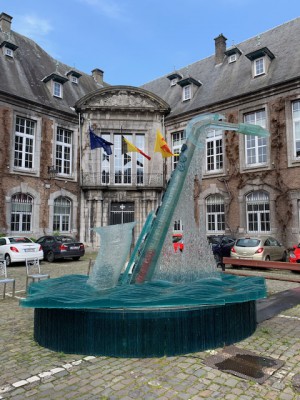 Dinant has another thing it's known for, the Couque Dinant – Cake of Dinant. These extremely hard, sweet "biscuits" are made with only 2 ingredients: wheat flour and honey in equal amounts, not even water or yeast is added! The dough is put it in wood molds in a wide variety of shapes such as animals, flowers, people and landscapes.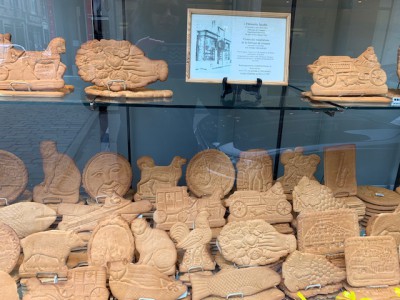 Before leaving Dinant take a quick visit to the far side of town to see the Rocher Bayard. Legend holds that this large rock was split by the hoof of a giant horse carrying the four sons of Aymon on their flight from Charlemagne.